Sports Injuries
We all want to stay active and healthy. One way we can do that is by being involved in sports. Although sports are a great way to stay healthy and connect with others, sports also come with a risk of injury. Pretty much any sport can pose an injury risk. When you do find yourself with a sports injury, you want to feel better fast. That way you can get back to doing what you love. At Kabel Chiropractic, serving Highlands Ranch, CO, we want to help you do just that. Keep reading to find out how we can help with sports injuries.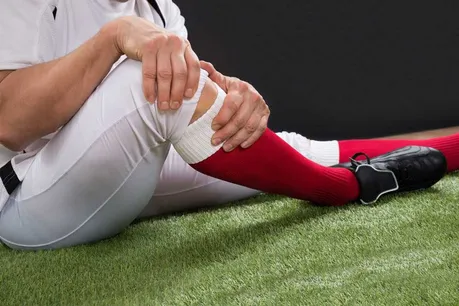 Common Types of Sports Injuries
Injuries can happen with any sport. Injuries can be a result of a sudden event, such as a fall or a sprain, or they can happen gradually over time due to the strain of the sport or the repetitive motions. Both types of injuries can cause you pain, slow you down, and decrease your quality of life.
The neck and back are the most often injured parts of the body. Many sports put an unusual strain on the neck and back muscles. This is often seen in runners or those who lift weights. Swimming is another activity which can often result in lower back pain. Many of the strokes involved in swimming can put the back at risk for hyperextension.
Other common back injuries often affect gymnasts, golfers, and cyclists. Because all of these activities put a constant strain on the back muscles, it can increase the risk of injury.
Other sports such as football, tennis, baseball, and wrestling will often put participants at risk of impact injuries, which can also affect the neck, spine, or head.
Can a Chiropractor Help?
Chiropractic care is one of the best ways to ensure that you recover from your sports injuries quickly and in a drug-free manner. Chiropractic care offers you healing and pain relief through spinal adjustment and other techniques. Adjustment therapy can help bring alignment back to the spine, reduce inflammation, and increase flexibility and mobility.
Many athletes find that chiropractic care not only helps them recover from injuries, but also helps them improve their performance. For this reason, many athletes continue chiropractic care long-term.
At your first visit, you will be evaluated and your particular pain issues and health goals will be assessed. After this, the doctor will be able to create a treatment plan just for you.
To learn more about our services, contact Kabel Chiropractic serving Highlands Ranch, CO. We will be happy to answer your questions and schedule you an appointment today. Our number is (720) 489-1450.